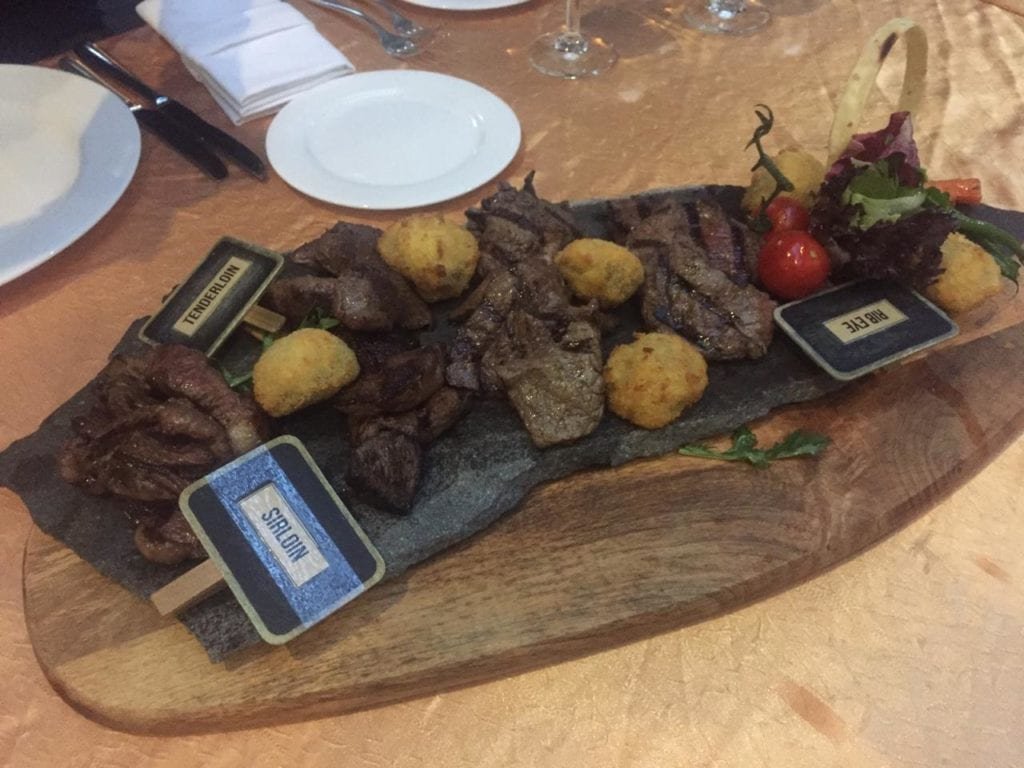 Hitput.com, Jakarta – Riva Grill Bar & Terrace telah meluncurkan menu steak baru "FUNTASTEAK Angus Pure Beef" dengan standar baru dalam masakan yang memberikan sesuatu yang inovatif serta menciptakan pengalaman yang mengesankan dalam menyantap steak.
Menu Baru FUNTASTEAK Angus Pure Beef yang Menggiurkan
Dengan kapasitas resto untuk 80 orang dan terletak di Lobby The Park Lane Hotel Jakarta, Riva Grill Bar & Terrace baru-baru ini juga memenangkan penghargaan di Best Restaurant & Cafe Award 2018 sebagai pemenang ke 2 untuk kategori Best Steak & Grill Restaurant.
Riva Grill Bar & Terrace kali ini berkolaborasi dengan Thomas Food dari PT Global untuk memberikan sajian daging yang berkualitas tinggi dan menu baru yang unggul dalam menciptakan pengalaman kuliner yang unik untuk para tamu.
Dengan fokus pada daging sapi premium serta menawarkan berbagai macam gaya makanan dimana menu yang baru dibuat mencakup berbagai macam pilihan gaya penyajian dan harga berdasarkan keinginan tamu dari Steak on the Plate, Steak by platter, Steak by the weight, dan Pair your own meat. Dari harga mulai Rp 200.000 ( ++/perporsi ) kita sudah bisa menikmati sensasi steak premium sesuai dengan selera kita.
Alamat: The Park Lane Jakarta, Jalan Casablanca Kav.18, Menteng Dalam, Tebet, Jakarta Selatan 12870
Senin – Jumat: 16.30-00.00 WIB
Sabtu – Minggu: 11.30-02.00 WIB