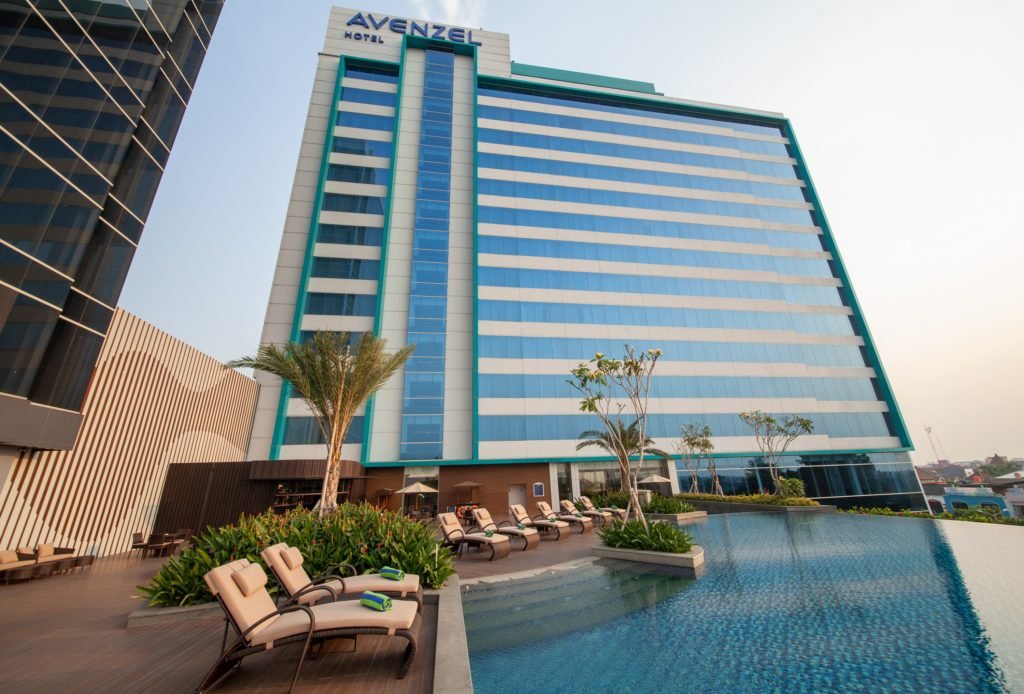 Hitput.com – Avenzel Hotel dan Convention adalah Hotel Bintang 4 yang terletak di jantung Kota Cibubur. Terdiri dari 249 kamar mewah, Peony Ballroom yang luas dengan kapasitas 1500 orang di fasilitasi akses khusus tentunya cocok untuk pernikahan, rapat skala besar atau lulusan wisuda untuk sekolah-sekolah dan tersedia 14 Ruang Rapat dengan kapasitas beragam dengan perlatan rapat yang sangat memadai. Fasilitas yang di sediakan seperti Kolam Renang infinity dengan refleksi pemandangan hijau sekitar, ditambah dengan Klub Kesehatan dan Spa.
Akses Mudah ke Tol Cibubur dari atau ke Jakarta dan Bogor, dari atau ke Kawasan Industri, Shopping Mall salah satu keuntungan Avenzel Hotel and Convention, Cibubur apalagi kedepannya akan ada LRT dan penambahan tol baru yang sedang dalam proses pembangunan. Dengan beberapa destinasi objek wisata seperti; Park Wiladatika Cibubur, Kampoeng Cibubur, Fantasy Island Cibubur dan Taman Buah Mekarsari menjadi daya tarik tersendiri untuk para tamu yang akan mencoba atau menginap.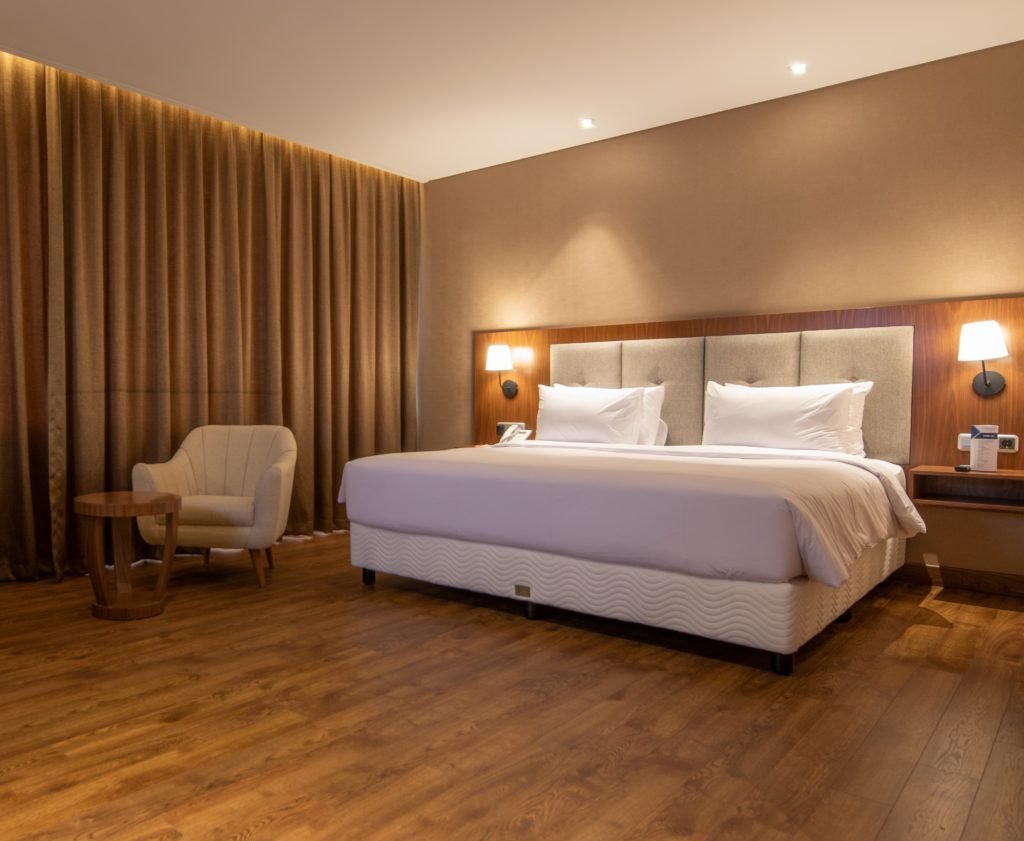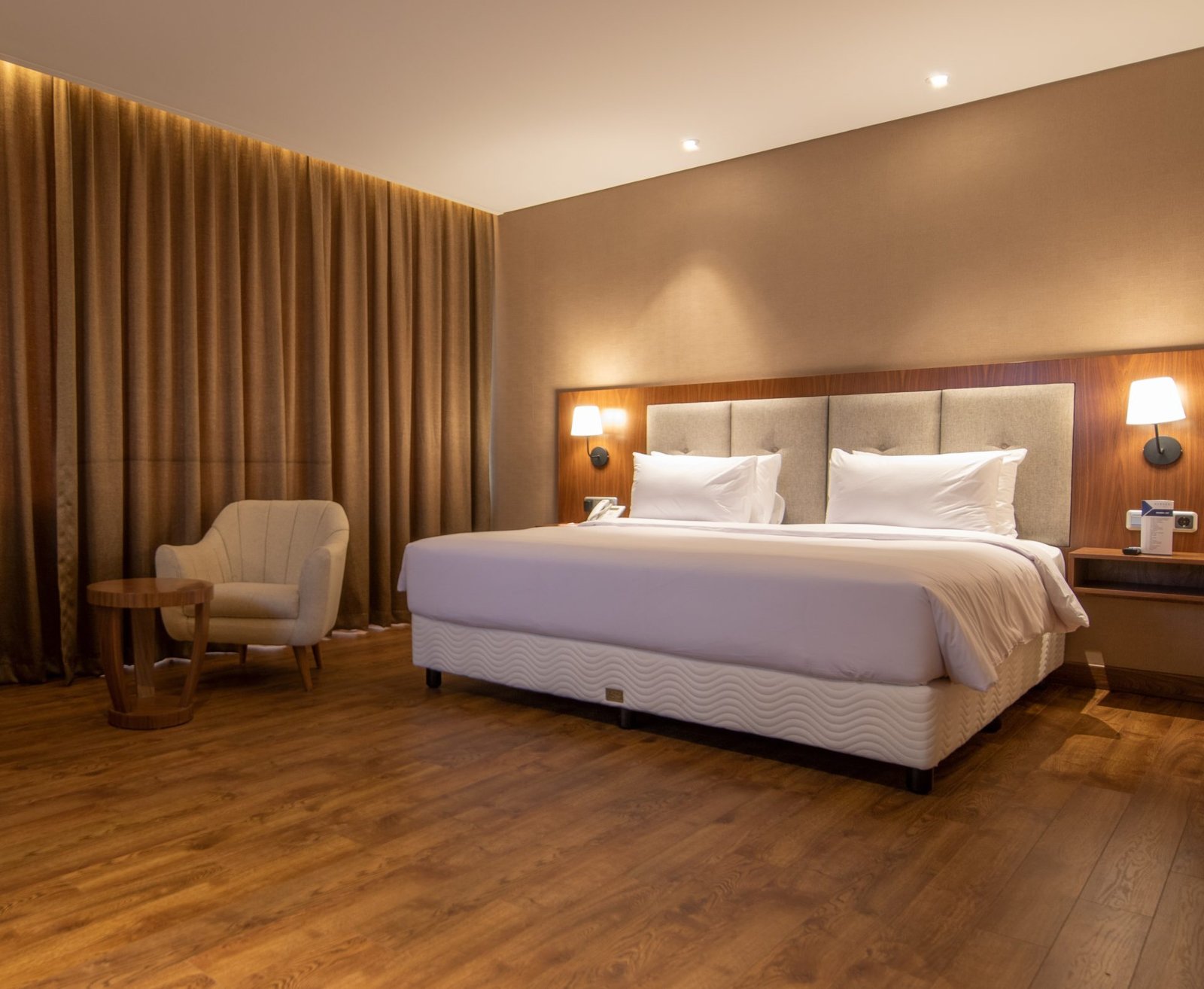 Nilai-nilai manajemen mutu, nilai-nilai keunggulan layanan, nilai-nilai pertumbuhan menguntungkan, adalah visi Topotels manajemen sebagai operator dari Avenzel Hotel and Convention dengan misi menjadi hotel yang terbaik sebagai pemimpin dalam industri perhotelan, Avenzel Hotel and Convention sendiri mempunyai slogan Purity in Comfort atau kemurnian dalam kenyamanan, yang mempunyai pelayanan dengan ketulusan.
Topotels saat ini mengelola lebih dari 25 property diseluruh indonesia dan asia, selama 4 tahun berturut – turut menjadi hotel terkemuka di Indonesia. Topotels  menyediakan layanan pengelolaan yang profesional dan terpadu dalam seluruh aspek hotel, resort dan serviced residence dan memiliki kantor di Jakarta, Kuala Lumpur, dan Myanmar.