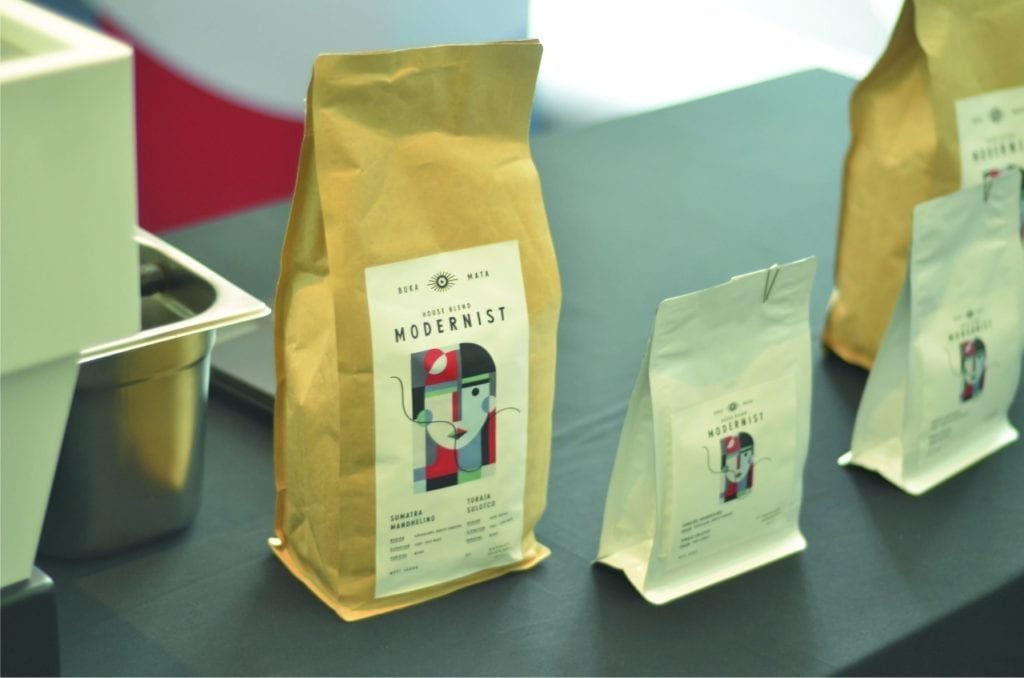 Hitput.com – ARTOTEL Group dengan bangga meluncurkan brand kopi terbaru yang akan digunakan secara serentak di semua properti ARTOTEL dengan nama BUKA MATA. Kopi khas ala ARTOTEL ini adalah racikan khusus yang diramu oleh tim internal ARTOTEL Group dengan menggunakan biji kopi pilihan. Hadir dalam dua jenis pilihan yaitu House Blend, The Modernist, dan Cold Brew, The Minimalist.
Untuk House Blend The Modernist, ARTOTEL Group bekerja sama dengan Common Grounds Coffee Roasters untuk memilih biji kopi pilihan, yaitu pencampuran antara Biji Kopi Toraja dan Biji Kopi Mandheling yang menghasilkan rasa seimbang antara rasa buah jeruk, almond, dan sedikit rasa manis gula merah. Untuk Cold Brew The Minimalist, ARTOTEL Group hadir dengan botol siap minum dengan pilihan rasa Coffee Latte dan Ice Black, cocok untuk para tamu dengan tingkat mobilitas tinggi.
Konsep branding BUKA MATA dirancang secara khusus oleh tim creative ARTOTEL Studio dengan  bekerja sama seniman muda yang juga menjadi salah satu tim dari ARTOTEL Studio, Ega Mawardani. Ega menginterpretasikan makna dari The Modernist dan The Minimalist, sebuah gerakan seni pada masanya, melalui ilustrasi-ilustrasi yang diaplikasikan pada tampilan paket 1kg The Modernist, 200gr The Modernist, dan Cold Brew The Minimalist. Para tamu dapat membeli biji kopi The Modernist dengan paket 200rg untuk digunakan sendiri di rumah mereka dan untuk Cold Brew, The Minimalist, dapat di nikmati di ARTOTEL maupun untuk menemani perjalanan mereka.
Dengan bantuan Commond Grounds Coffee Roasters, terciptalah sebuah racikan khusus hasil perpaduan antara biji kopi Toraja dan biji kopi Mandheling. House Blend The Modernist menjadi edisi kopi BUKA MATA pertama yang diluncurkan, dan akan banyak lagi perpaduan jenis kopi lain yang akan diracik di waktu mendatang.