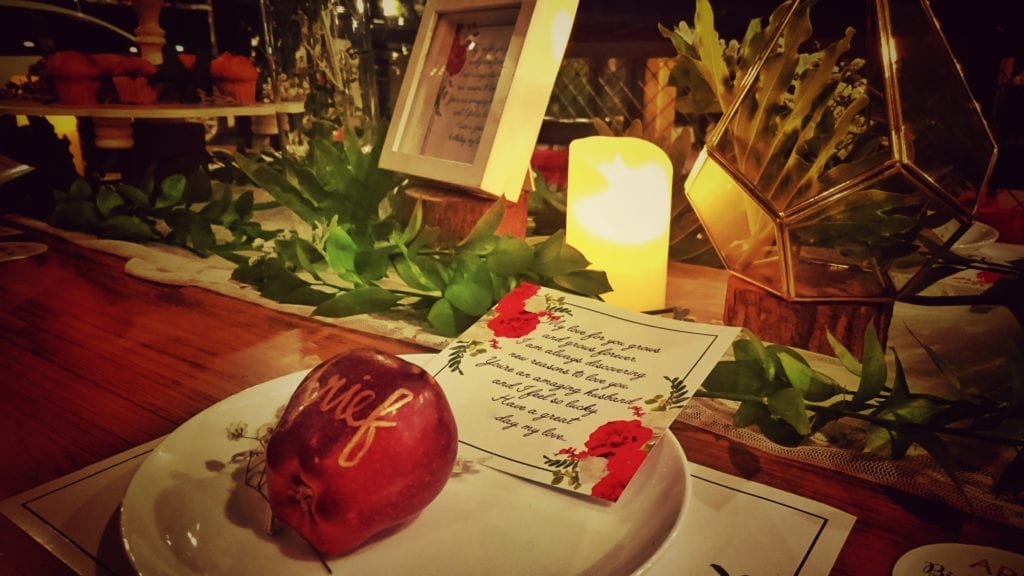 Berbagi cinta dan kasih sayang memang harus dilakukan setiap hari, namun pada 14 Februari semua orang dapat merayakan cinta bersama dengan orang–orang terkasih dan membuatnya lebih spesial dari hari–hari biasanya. Hari Valentine di 2018 pun sudah dekat dan YELLO Hotel Manggarai menyediakan Paket Valentine spesial untuk semua pasangan.
The Celebration of Love menawarkan menu spesial untuk para pasangan yang ingin merayakan Hari Valentine bersama YELLO Hotel Manggarai yaitu 180 gram Steak Sapi, 2 gelas Wine dan Coklat sebagai cemilan penutup dengan dekorasi cantik pada meja. Malam penuh cinta pun akan dilengkapi dengan alunan Musik oleh akustik band yang akan membawakan lagu–lagu penuh kenangan ditambah dengan pemandangan malam Kota Jakarta dari lantai tertinggi YELLO Hotel Manggarai, Peron Sky Café dan semua ini hanya seharga Rp. 400.000 setiap pasangan.
Selain menyediakan Paket Valentine, YELLO Hotel Manggarai juga menyajikan Menu Spesial, Straight to Wok. Bakmie dengan gaya Street Food tersaji setiap hari di Wok'N'Tok berharga Rp. 45.000 saja dan dapat dinikmati pada Waktu Makan Siang, Makan Malam atau kapanpun. Yang pasti Menu Spesial Bakmie bernama Straight to Wok ini akan tersedia hingga Bulan April 2018.
Khusus di tanggal 14 February, Spesial diskon sebesar 30% juga akan diberikan bagi anggota My Tauzia Privilege (MTP) ataupun yang baru saja bergabung menjadi anggota. Selain itu, sebagai peringatan Hari Raya Tahun Baru Cina pada tanggal 16 Februari 2018, para Anggota MTP (My Tauzia  Privelege) yang sudah terdaftar ataupun yang baru saja bergabung berkesempatan untuk mendapatkan voucher menginap secara cuma – cuma. Program seru dari MTP ini akan berlaku dari tanggal 15 sampai 16 Februari 2018.