Hitput.com – THE HAVEN SUITES Bali Berawa berkolaborasi dengan Dian Erra Kumalasari, salah satu perancang busana ternama Indonesia untuk acara "OCTOBART-THE BEAUTY OF DIVERSITY" pada tanggal 12 & 13 Oktober 2018. Acara yang tidak biasa ini terdiri dari Exhibition Workshop Fashion show ini bertujuan untuk mempromosikan dan menampilkan keindahan keragaman budaya Indonesia melalui kain tenun tradisional.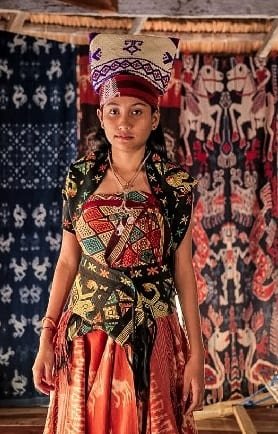 Melalui acara "OCTOBART-THE BEAUTY OF DIVERSITY" yang diadakan di THE HAVEN SUITES Bali Berawa, tidak hanya untuk menampilkan berbagai kain tenun tradisional dari berbagai pulau di Indonesia seperti Flores, Sumba, Timor, Bali dan pulau lainnya tetapi juga untuk mendorong masyarakat lokal untuk belajar lebih banyak tentang budaya Indonesia. Pertunjukan OCTOBART-THE BEAUTY OF DIVERSITY adalah pertunjukan yang tidak biasa karena akan diadakan di tempat dengan berlatar belakang pantai dan dibingkai oleh kemegahan bangunan THE HAVEN SUITES Bali Berawa yang memukau dengan kekayaan budaya bali dan para modelnya juga dipilih dari karakteristik yang berbeda.
Acara ini juga akan dimeriahkan oleh pameran sketsa oleh komunitas sketsa yang sangat happening di Bali, Urban Sketchers Bali, mereka juga akan melakukan live sketching selama fashion show. Selama pameran, pengunjung yang kebetulan adalah pencinta kopi akan memiliki kesempatan untuk menikmati coffee cupping oleh 7southcoffee. Acara ini juga didukung oleh Makeover.