Hitput.com – Mungkin banyak yang tidak mengenal sosok bernama Gibran Huzaifah Amsi El Farizy. Namun, siapa sangka kalau Gibran memiliki kisah inspiratif yang layak untuk diketahui banyak orang. Mengingat, Gibran menjadi satu dari 30 pemuda yang masuk dalam daftar 30 inovator, entrepreneur dan pemimpin muda Asia tahun 2017 dari Forbes.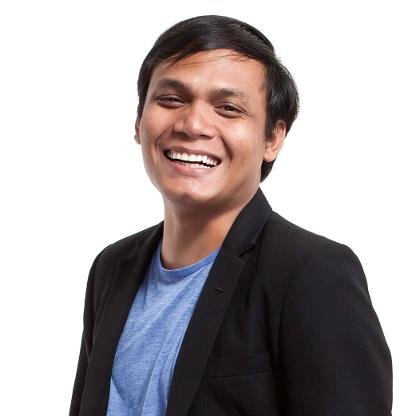 Gibran masuk dalam daftar tersebut karena startup bernama eFishery yang didirikannya. Startup ini merupakan perusahaan yang menyediakan sistem cerdas dalam dunia peternakan ikan. Melalui sistem yang ditawarkannya, Gibran pun menyediakan metode otomasi pemberian pakan secara terjadwal dengan takaran yang sesuai.
Cara Seorang Gibran dalam Meningkatkan Kesejahteraan Petani
Sistem yang dibuat oleh Gibran tersebut pun memberikan dampak secara langsung bagi para petani. Petani ikan dan udang yang memanfaatkan sistem dari eFishery pun dapat mengurangi ongkos pemeliharaan mencapai 21%.
Di waktu yang sama, sistem yang dibuat Gibran tersebut juga mengumpulkan beragam data penting bagi para petani. Mulai dari data produksi, kualitas air, hingga perilaku ikan. Hal ini selanjutnya dapat digunakan untuk memaksimalkan hasil panen.
Memulai Langkah Kecil dengan Menjadi Seorang Petani Ikan
Kesuksesan dan kisah inspiratif yang kini didapatkan oleh Gibran tidak datang secara tiba-tiba. Semua itu diperolehnya dengan perjuangan yang keras. Bahkan, Gibran pernah memilih jalan menjadi seorang petani ikan.
Hal yang cukup langka, mengingat Gibran adalah lulusan Institut Teknologi Bandung (ITB), salah satu perguruan tinggi terbaik Indonesia. Menariknya, dia menjalankan bisnis tersebut saat berstatus mahasiswa. Selepas kuliah di tahun 2012, Gibran memutuskan untuk melangkah ke arah yang lebih besar. eFishery pun didirikannya, dengan harapan bisa membantu para petani ikan.
Prestasi Nasional dan Internasional Pernah Direngkuh Gibran
Di usianya yang masih di angka 27 tahun, Gibran sukses meraih berbagai prestasi, baik di tingkat nasional ataupun internasional. Berikut ini prestasi yang pernah direngkuh oleh seorang Gibran:
Pemenang pertama Mandiri Young Technopreneur Award 2012
Best of the Best Young Entrepreneur dari Kementerian Koperasi dan UKM di tahun 2013
Global Winner of Get in The Ring 2014 dalam Olympiad for Startup di Rotterdam
Slush Global Winner 2014 di Helsinki
Finalis Seedstars World Global 2015 di Jenewa
Seputar Indonesia Award 2015
Juara pertama Spark Fire Pitch on Global Entrepreneur Summit 2015 di Nairobi
Muda dan penuh prestasi. Tentunya, semua orang bisa mengikuti kisah inspiratif Gibran. Termasuk kamu, lho!